Seagate 1TB ST1000DX002 3.5" SSHD FIRECUDA Drive SATA 6GB/s
Rs. 6,267.00

Rs. 6,267.00
---
---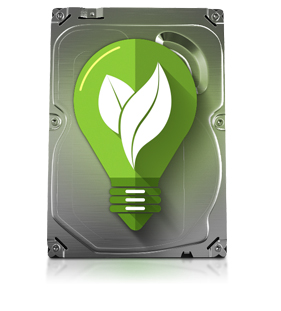 Efficient Power Usage
Lower your costs and increase your capabilities with the low-power FireCuda drives. Performance-tuned to draw less power than competing products, FireCuda drives create less heat—resulting in better frame rates and computer performance.
FireCuda
Faster load times for non-stop performance and play

Performs up to 5× faster than 7200 RPM desktop hard drives

Up to 2TB of capacity to store 80× 25GB games

Boots Windows 8 in less than 10 seconds

Improves overall system responsiveness by 30% or more

Backed by a 5-year limited warranty

Best-Fit Applications
* Desktop PCs

* PC gaming

* Workstations

* High-performance direct-attached storage (DAS) devices
Product Description:
Fast, big and durable, Seagate's ferocious FireCuda drives combine the speed of flash and the capacity of hard drives. Gamers, creative professionals and tech enthusiasts get improved boot times, application loads and overall system responsiveness—without sacrificing capacity or their budget.
FireCuda
Ferocious Performance.
Superior Storage. Tireless Durability.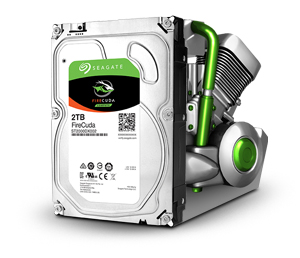 Ferocious Performance
Play faster, work faster. Seagate FireCuda drives deliver a no-compromise mix of high performance and high capacity. Blending adaptive flash memory with a hard drive platform, FireCuda drives are the perfect upgrade for gamers, creative professionals and PC enthusiasts.
Best-Fit Applications
* Desktop PCs
* PC gaming
* Workstations
* High-performance direct-attached storage (DAS) devices
Superior Storage
With up to 2TB of storage, FireCuda drives make deleting games and files for disk space a thing of the past. Store up to 80 games* with the 2TB version.* At 25GB per game
---
We Also Recommend
---